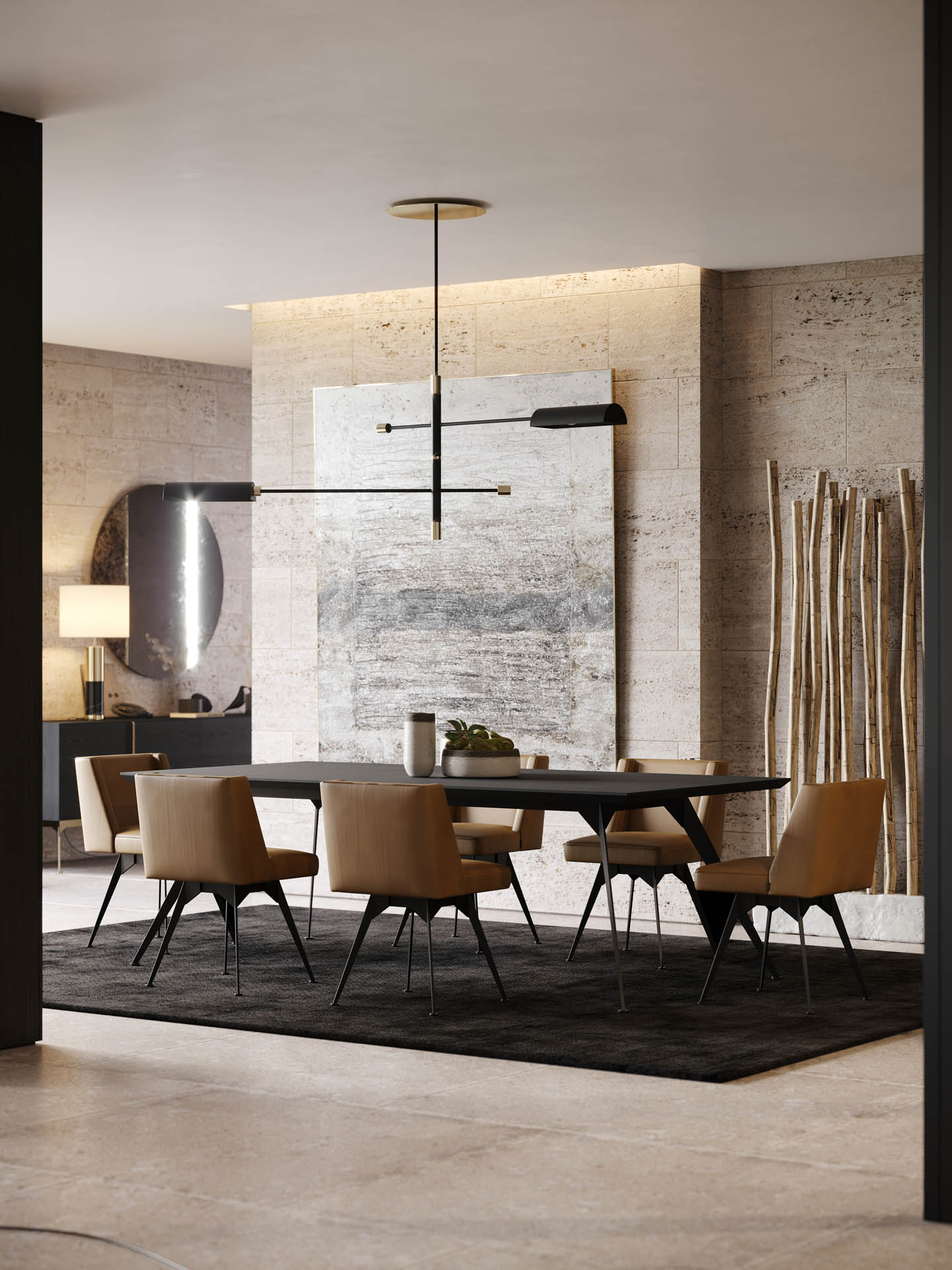 Pastel and grey colours for timeless elegance
The Mercerie dining room features a uniformed look achieved through a combination of pastel and grey colours.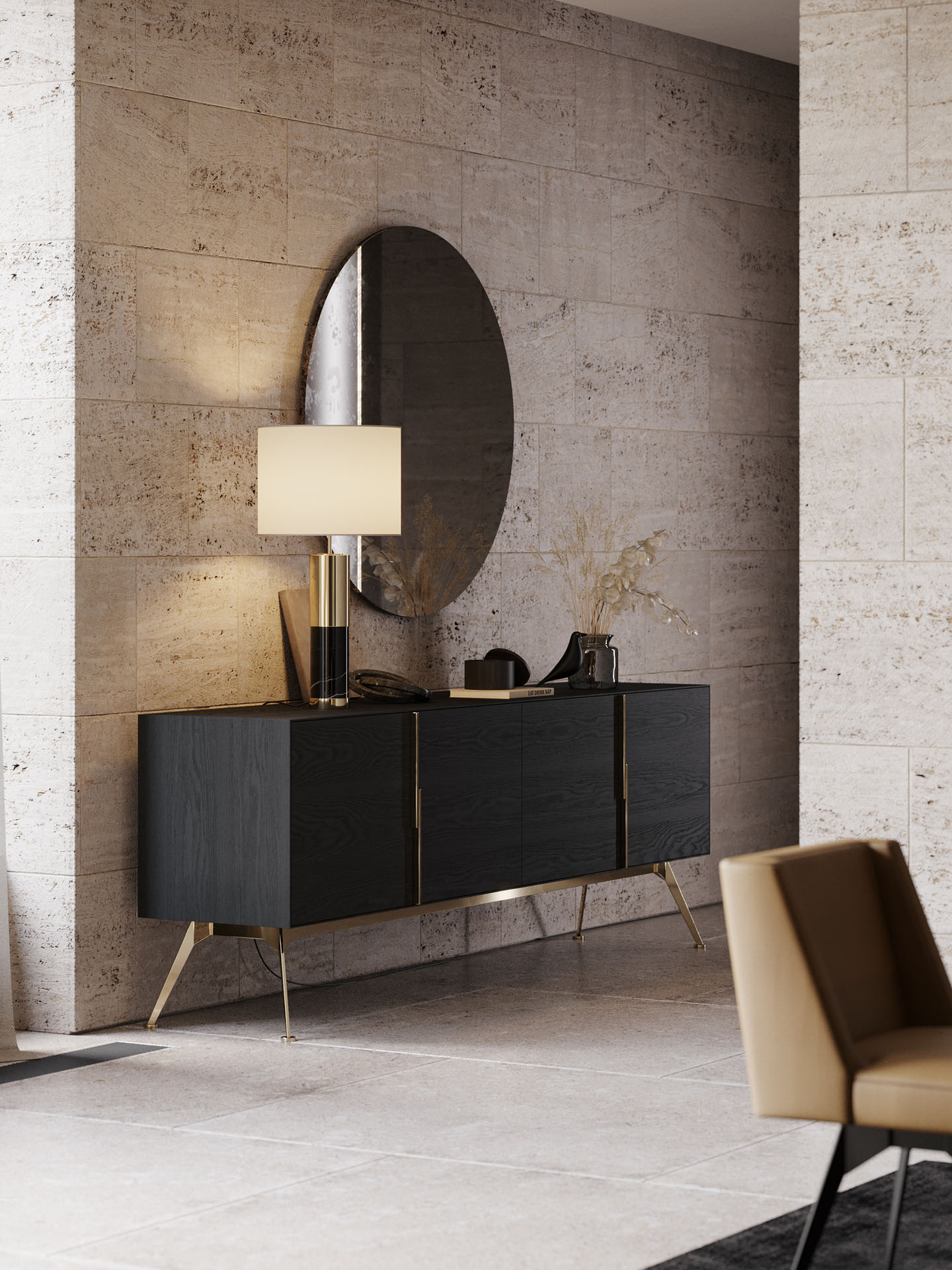 Sophisticated room with contemporary edges
The sculpture and the abstract artwork adds a contemporary edge to this sophisticated dining room space. The moody dark grey table and the metal chairs give personality while the suspension lamp is the bohemian side of the set.
The Featured Pieces
*the products finishes and materials featured in the decor above may not correspond to the pieces shown below
Designed with a modern twist, Randolph suspension lamp is a fresh new classic with contemporary elements. Built from non-conventional materials such as iron and metal, this unique ceiling lamp features two lampshades pointing in opposite directions. Laskasas skilled artisans created a stylish piece for modern home offices or even contemporary master bedrooms.

Materials & Finishes: Black iron and polished stainless steel
*all images displayed have customization options and are for illustration purpose only.